Excel Macro is a Program and VBA ( Visual Basic Applications) is a Language. In Excel, macro code is a programming code which is written in VBA (Visual Basic for Applications) language.
The idea behind using a macro code is to automate an action which you perform manually in Excel, otherwise.
For example, you can use a code to print only a particular range of cells just with a single click instead of selecting the range -> File Tab -> Print -> Print Select -> OK Button.
How to use a Macro Code in Excel
Before you use these codes, make sure you have your developer tab on your Excel ribbon to access VB editor.
Once you activate developer tab…
…you can use below steps to paste a VBA code into VB editor.
Go to your developer tab and click on "Visual Basic".

On the left side in "Project Window", right click on the name of your workbook and insert a new module.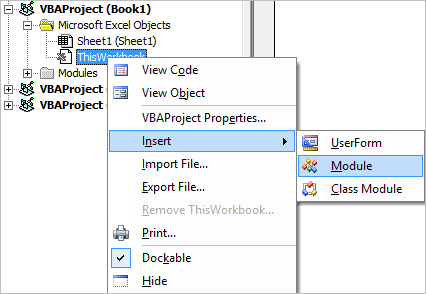 Just paste your code into the module and close it.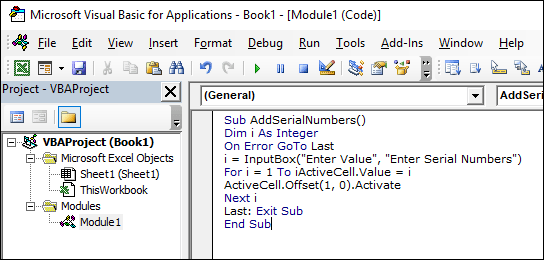 Now, go to your developer tab and click on the macro button.

It will show you a window with a list of the macros you have in your file from where you can run a macro from that list.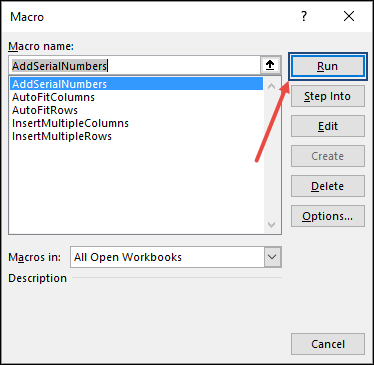 Top Most Services offers a number of services for it's clients. Our team includes top experts in handling Data Research and Compiling work. Since the year 2006, Microsoft office is our every day's task and our team members have up to date knowledge of MS Office. They can do anything in Microsoft Excel and Google Spreadsheets (Online version of Excel) with VBA – Macro. Can create wonderful business presentations for your clients.
For more details about 'Top Most Services' Please visit our website or contact with us by E-mail or Whats App.
Post by: Prabal Ray